Secret Agent Parties
This week I thought I'd do a post detailing our Secret Agents parties, because these follow a slightly different format to our classic treasure hunt parties. With a slightly more complex structure, they are a brilliant option for a slightly older child, and the creative and challenging puzzles the kids have to solve make it engaging for all!
The Secret Agents Party is one of our most popular themes, and it is not difficult to see why. The whole party follows the format of a secret agent training, where the children have their very own crime to solve!
Kids begin by undergoing physical training - our entertainers take them through a series of physical exercises to get them geared up for their very own secret mission!
Our parties include code-breaking, map building, searching for clues, taking finger prints, spy-themed party games, and even tackling laser beams!
Only the quickest and most nimble agents can get past the laser beams without setting the alarms off!
Due to the popularity of these parties, we have now added new activities: finger print lifting and handwriting identification! This means even if you have already booked a secret agent party with us, you can come along again for a new experience!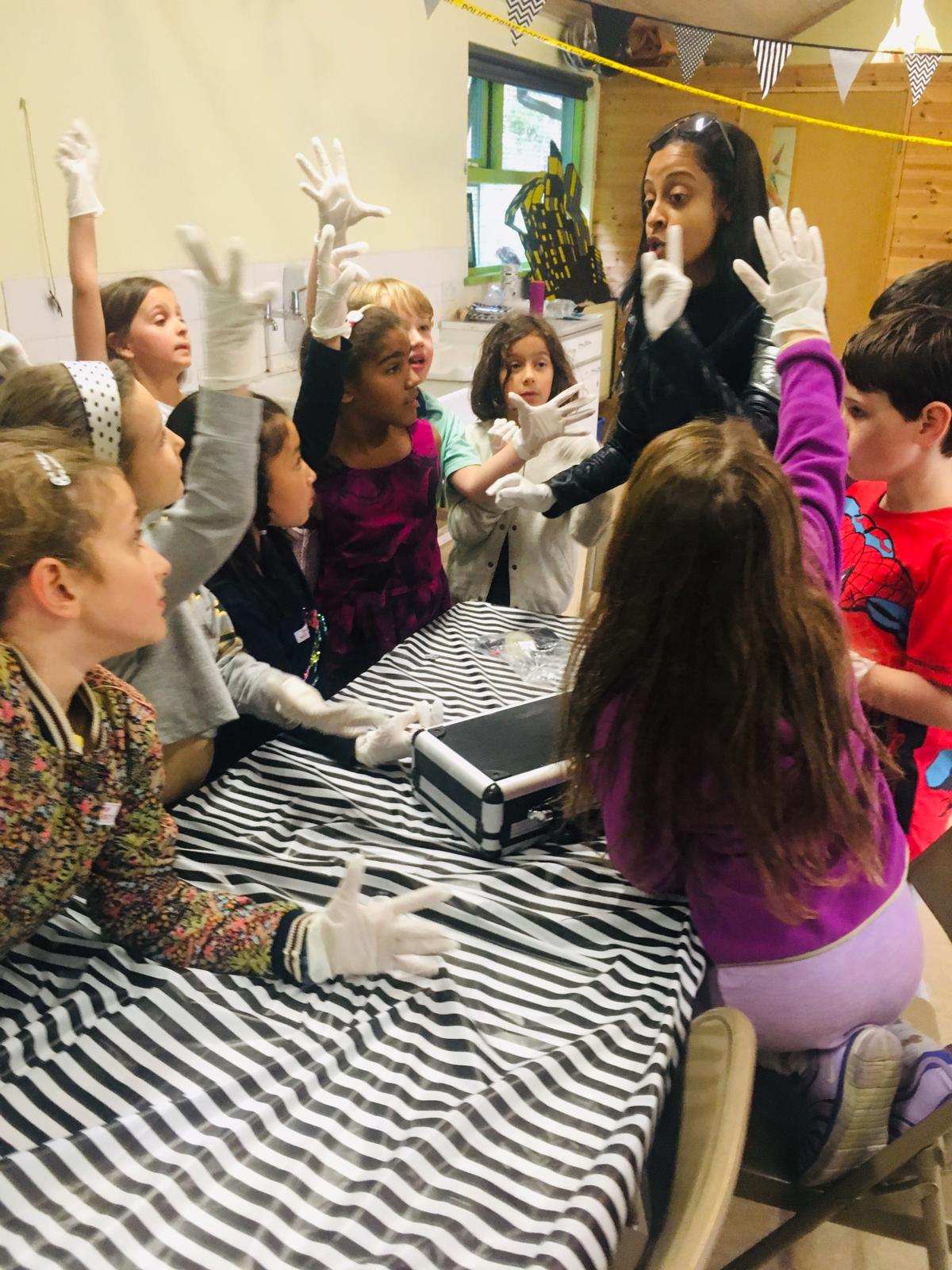 Time to find the culprit…
The kids learn how to lift fingerprints from the crime scene and identify the criminal by comparing handwriting!
Our Secret Agent Parties (1-2 hours) can be held at our venues, or even in your own home. Please feel free to contact us for more information or to get a quote!